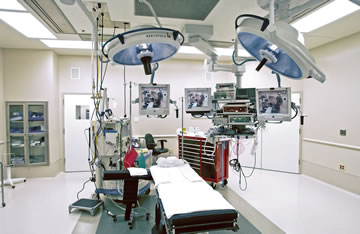 First of all, let's remind you penis enlargement surgery is expensive. It costs between $4000 and $10,000. According to the Wessels study (published in the journal of Urology in 1996) penis enlargement solution should be an option for men who have a penis measuring less than 8 cm bone pressed (3.15 inches). The penis length enlargement surgery is irreversible since the surgeon has to cut the ligaments at the base of the penis shaft. If you are not happy after it, it is too late. Then, there are the so called benefits of it. Officially, according to wikipedia, it SHOULD increase the penis by 2 to 3 cm (0.78–1.18 in). This is only a theoretical statement. In fact, those figures only give a penis length gain in flaccid state.  Some men reported they saw a penis length gain in flaccid state but no gain in erect state. In other words, you may go to surgery, have no benefits and subsequently pay for nothing. The ligaments help the erect penis to point upward. After the surgery it is possible the erect penis point downward. On top of that, there are possible surgery complications: 
Scrotalisation of the penis, in which the penis appears to arise from the scrotum instead of the abdominal wall.

'Dog-ears' at each end of the operation scar.

Sloughing of the skin used to increase penile length (the skin has a poor blood supply and therefore dies, leaving a deep, ulcerated area).
In fact, when somebody is going through a penis enlargement surgery, he has no way to know what the outcome will be. Even if the penis enlargement surgery is performed by practitioners today, no research ever proved penis enlargement surgery ever boosted men' self-esteem or men' sexual function. Furthermore, according to Urologist Nim Christopher
"the dissatisfaction rate was in excess of 70 percent". This figure is extracted from a 2006 study available here.
In the said study, it is stated that: "The mean increase in SPL was 1.3 ± 0.9 cm (range, −1 to +3 cm), with the addition of a silicone spacer placed between the pubis and penis giving a better outcome (p < 0.05). " (SPL means Stretched penis length).
Regarding this sentence,we have to mention the stretched penis length is not linked to the erect penis length. You cannot forecast the erect penis length from the stretched penis length. Between brackets we can see there is a minus one. So, one or several patients lost 1 cm after the surgery. Rather than gaining length, they went to surgery to loose some penis length.  Scary !